Electrical Expert Witness
Experienced electrical engineer and electrical contractor providing expert witness services
Mr. Perry a licensed Professional Electrical Engineer and Electrical Contractor, can be of service to you as an electrical expert witness in cases regarding Electrical Construction Defects, Personal Injury due to Electrical Accidents, Electrical Controls for Water \\ Wastewater, Pump Station, Tank, or Treatment Plant and related causes of Sewage Spills or Tank over filling causing flooding, Standards of Care by Electrical Engineers and Contractors. Licensed in CA and HI
Mr. Perry is located in Northern California, and is willing to travel as required to serve your needs.
Years Electrical Engineering Experience
Years Expert Witness Experience
A diversified expert approach
Joseph A. Perry P.E. being an Electrical Engineer Expert Witness, and Electrical Contractor Expert Witness brings a unique perspective to the investigation of your case. As an Electrical Engineer, I am interested in the Forensics of the Design and Details of the plans and specifications as to how the contractor was required to build the system. As an Electrical Contractor, I am interested in the materials, labor and how the installation was completed.
As a  Professional Member of the Forensic Expert Witness Association (FEWA) I am continuing my professional Expert Witness Training by attending scheduled meetings, attending seven National FEWA Conferences and countless hours of Expert Witness seminars and trainings encompassing Depositions, Video Depositions, Report Writing, Engagement Contracts, Jury Selection, and Jury Presentation strategies. I have been awarded the FEWA designation of "Certified Forensic Litigation Consultant" for completing a rigorous curriculum and being an active participant in FEWA training's, events and leadership.
Electrical Engineering Review and P.E. Stamping Service
Design Build projects by Electrical Contractors frequently need a Professional Electrical Engineer review, approval and a Wet Stamp of their plans when submitting a project for a Electrical Building Permit. I can review the plans and calculations to verify a proper design that will meet the currently adopted version of the National Electrical Code, when approved I can affix my Electrical Engineers Stamp and Wet Sign the Plans.
Sonoma County Permit and Resource Management (PRMD)
Since 09/07/2016 PRMD has required all permit applications for Three Phase Commercial services and all Residential Services exceeding 200 amps be accompanied with Line Drawings, Load Calculations, Plan Review and Wet Stamping by a Professional Electrical Engineer.  Joseph A. Perry P.E., is available to create the Drawing(s), Load Calculations, Plan Review and Wet Stamping.
See the PRMD TECHNICAL BULLETIN below.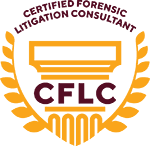 Certified Forensic Litigation Consultant
Building Codes
Electrical Construction
Construction Damages
Construction Site
Electrical Site Inspections
Electrical Engineering
Equipment & Machinery
Electrical Fire Analysis
Industrial Power and Control Design
Scheduling Delay & Analysis
Water/Sewage Treatment Plant Engineering
"I just wanted to thank you for your clear and very helpful explanation of the seriousness of the
electrical defects for Mr. And Mrs. Winslow today. That was exactly what I had hoped for, giving them
a clear description of the issues, coupled with some sense of the risks involved – difficult as they may be
to quantify."
"Mr. Perry, you did great job for our team, I can see that this is not your first Rodeo! I've got another one
I want you to investigate in Petaluma."
"Mr. Perry handled an extremely complex products defect case for us involving technical concepts and
devices. He identified the key liability issue, which only a person with real life experience would have
seen. His analysis was the key to our successful resolution of the case. He was always responsive and easy to work with. He's the go-to guy for electrical engineering and contracting issues."
"I am an independent legal consultant/expert with over 30 years' experience specializing in
electrical cases involving construction, explosions, arc flashes, vehicle fires and airline incidents to
mention a few areas. I recently had the pleasure of working with Mr. Perry, an electrical engineer from
California on an electrical arc flash incident. I found Mr. Perry to be very detail orientated when it came
to analyze the evidence and facts of the case. Of most importance he was insistent on having all the
evidence prior to making any conclusions or giving any opinions. He is extremely knowledgeable in the
areas of the National Electrical Code, NFPA 70E and OSHA regulations. Mr. Perry's hands on experience
in the electrical construction field was very helpful in determining and verifying the status of the
electrical systems code compliance. He is very willing to work as a team and consider all possibilities and scenarios. I would highly recommend Mr. Perry as an expert electrical engineer for cases involving a wide range of electrical issues. I am personally looking forward to working with him again soon."
"Joe did an excellent job analyzing the costs of replacing exterior transformers used by a metal finishing company, including the costs associated with engineering and installation. His consultation provided us with critical information that shaped our defense to the alleged costs of replacing the external transformers."
"Joe came in on short notice for my case which involved a power outage and negligent utility
inspections.  He made a presentation at mediation regarding the use of infrared inspections and
underground inspections and how the defendant should have been aware of the issue that caused the loss.  His work helped get us a good result for the client.  He was very professional and easy to work with."
"Mr. Perry was conscientious and responsive to our requests. He was detail oriented, had a firm grip of
industrial electrical engineering and system controls. Mr. Perry was efficient in evaluating and
responding to opposing expert witness contentions. We would certainly consult with Mr. Perry again in
connection with construction defect cases involving electrical issues."
"Mr. Perry assisted me in a complex fire reconstruction analysis involving a multi-million-dollar commercial loss. I attended the forensic inspection with Mr. Perry and can attest to his expertise, his thoroughness, and professionalism in the matter. I recommend him highly."
"I appreciate your attention to detail & timeliness on the tight deadlines. I'll call you on my next Electrical Defect case."
3141 Stevens Creek Blvd; Suite 40259 San Jose , CA 95117